Alexandra SnowMirna Lysenko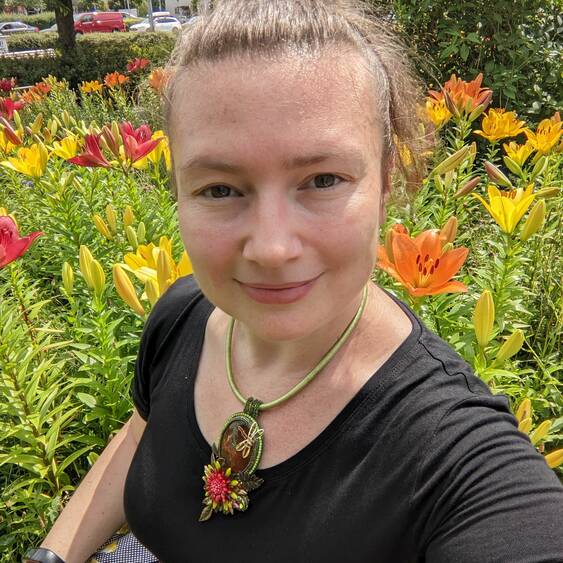 Over the past 13 years, her name has been floating throughout the world of beaded and seed-beaded jewellery.
Even though she does not have a degree from an art school, she designs and makes her own jewellery and teaches jewellery workshops.
Alexandra has been enjoying handcraft since she was in school. Her family taught her the basics, however. She learned how to embroider and crochet from her grandmother, and how to knit and sew from her mother.
The first time she used beads was in high school, when her friends taught her how to make friendship bracelets.
After a rather long break during her studies at the Polytechnic University, Alexandra returned to beading once she finished her studies and moved to the Czech Republic.
She was inspired by the wide variety of interesting jewellery components and the quality Czech beads and seed beads available. Since 2009, she has been devoted completely to beading and spends every free moment doing so. She has since been winning awards in jewellery competitions and her work can now be found in major jewellery design magazines. Her beaded necklaces made with delicate crocheting are among her most renowned creations.
"Crocheting with beads is my passion and great love. Every bead I get my hands on I try to work with using the crochet technique to see if it can be crocheted with. And in almost all cases - IT CAN!
It is impossible for me to imagine my life without a hook. I have various clews with beads threaded on them all over my apartment and you can be sure I always have a few clews with beads and my favorite hook in my pocket wherever I go." ©SnowMirna
Inspirace: